Student Credit Cards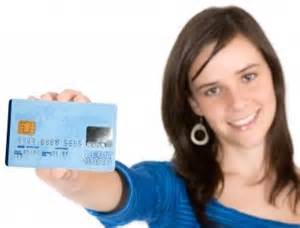 Every college student should sign up for a credit card. There are many easy online applications for credit cards. First, what you need to do is compare all credit card offers given to students to determine which credit card is good for you. It is extremely important that you learn hostudentw to manage your account if you do apply for a credit card. If you are not responsible you could be one of the people who end up in credit card debt. Learn to manage and budget your account.
Rewards Credit Cards for Students
The importance of building a credit history for young people cannot be denied. A great way to get them started is with credit cards meant for students. With a special credit card for students, a young person can not only get started with building his credit history, he can also learn the important lessons of money management. Here are some of the great rewards credit cards for students.
Discover It For Students
This is a credit card that is usually considered to be one of the best available in the country for students. With its 5% rotating categories cash back offer, it is a card that has few competitors. Also, when you get one, you automatically get your FICO score every month, which is a great way of knowing how good your credit score is. It's a perfect card for the student community which is the reason why it has so many takers. With great customer service that Discover is known for, students can get access to all the help they need to use their cards in the correct way. Also, there are some 'forgiveness' tones visible too. For example, when you make a late payment, your APR will not be raised. This is something that cannot be said for too many credit cards and it is a really appreciable feature. Another wonderful thing about this card is that when you make your first late payment, you won't be charged a late fee! This card has a number of great features which puts students at an advantage.
Apply Now
Discover It Chrome for Students
This is another card from the Discover stable and it too does a great job at helping students build credit and learn the important lessons that they can use later in life. With this card, you can earn 2% cash back at gas stations and restaurants automatically every quarter to purchases of upto $1000. This is good news if you are someone who spends a lot of money on gas and on eating out. This is especially true for the student community that does not live on campus and rather commutes to school every day. So for a person who knows that he will be spending quite a bit of money on these two things, this is a great card to get because it gives him the opportunity of not worrying about rotating categories at all while making purchases. With the Discover It Chrome for Students, there are no annual fees, no over-limit fees and no foreign transaction fees involved. One will also not have to pay a late fee the first time he makes a late payment.
Apply Now
Being a student in college; it is easy to get into trouble, especially that involving credit cards. However, proper money management skills are important to learn and these are the best years of life in which one can learn them. With quite a few rewards credit cards available for students, getting one you like will help you build the credit history you need.
* See the online credit card application for details about terms and conditions. Reasonable efforts are made to maintain accurate information. However all credit card information is presented without warranty. When you click on the "Apply Here" button, you can review the credit card terms and conditions on issuers website.